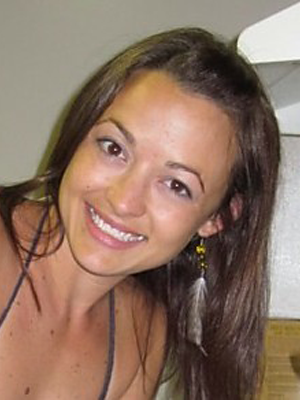 Heidi Griffiths
I've always loved being physically active, adventurous, and inquisitive. When I started practicing yoga consistently it felt like I had found my home. Yoga has given me a new destination, to look within, and helps me be more kind, forgiving, strong, and honest with myself and those around me. I'm eternally grateful for my practice and those who've shared their practice and teachings with me.
What I love Yoga & Ayurveda, spending time with family & friends, my dog Neko, being in nature, being warm, new experiences, reading, learning, art, music, traveling, cooking, baking, puzzles, movies.
Why power yoga I love the heat and to challenge myself to move forward when things get hard, while finding ease within the struggle. Power yoga calls to me because it continually teaches how to become a better version of myself each day.
Home I was born in Peterborough, NH, and lived in Wilton, NH until I was 5. I have been living outside Boston, MA for the last 10 years, but just moved back to NH in 2017. I love being closer to my family now!
Favorite word Peace
What inspires me Being alive
Training YogaWorks Teacher Training with Natasha Rizopoulos; Flow & Grow Kids Yoga Teacher Training with Lara Hocheiser; Veterans Yoga Project, Mindful Resilience Training with Dan Libby; Yoga2Life Mentor Coach Training with Carrie Martello; Art of Alignment & Assisting Workshop with Chanel Luck; Backbends: Free your Spine Workshop with Ana Forest, RYT 200.