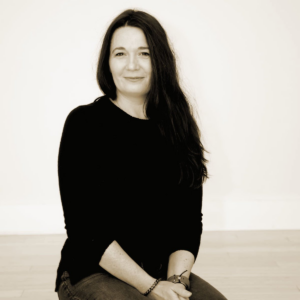 Amy Mularien, RYT-200
I came to yoga with trepidation after years of physical therapy and medication for chronic pain. Little did I know the transformation that was about to take place. Flash forward several years and I am now pain free, medication free, and stronger both physically and mentally. My world has gotten so much bigger since I found yoga. 
What I love  My family, my poodles, coffee, sunshine, taking walks, cooking, board games and swimming 
Why power yoga   A Baptiste Yoga class allows me to build strength, gain endurance, forge friendships, soothe the mind and exercise the heart. 
Home  I grew up in Massachusetts and moved to Mont Vernon, New Hampshire after getting married. I have been fortunate to call Bedford my home for the past 4 years. 
Favorite word  Gratitude 
What inspires me  Love, kindness, community and my family 
Training  Sol Power Institute, RYT 200