Jayne Young, Director of Teachers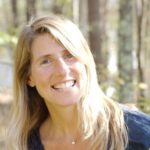 I'm a mother of four, musician, friend, sister and wife. I started practicing yoga when my children were young and I was amazed and surprised at the physical and mental changes that came. Yoga helps me feel strong and be more gentle with myself and others; reminds me of the importance of being kind, and empowers me to be bold and fearless.
What I love      Being outside, going for walks, being with my family, talking with friends, writing letters.
Why power yoga    Power yoga is not only a vigorous physical practice, but it is a mental practice as well. I love the focus on breath and finding your edge.  I love the challenge. I love how strong and capable I feel after class.
Home    I grew up in Deep River, Connecticut, a small town on the Connecticut River. New Hampshire is my second home.
Favorite word    Gentle
What inspires me    Young kids fearlessly trying new things
Training     Certified Baptiste Teacher, Level One Teacher Training with Baron Baptiste; Level Two with Paige Elenson; Level Three with Baron Baptiste; Assisting Team with Level Two, Art of Assisting; workshops with Philip Urso, Lisa Taylor, Brandon Compagnone & Coeli Marsh; Mentoring with Coeli Marsh; RYT 200
---
York Young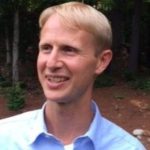 Yoga provides me with a spiritual practice that gives me the courage to love deeply and open my heart to what is.  It brings teachers and truths into my life that deeply resonate with me.  It brings a quietness of mind that helps me recognize my fears and sit calmly with them.  Through yoga I have found more completely my voice, my people, and my purpose.
What I love     The sky.  Mornings.  Jayne.  My children: Hannon, Haven, Mason, and Eli.
Why power yoga      It is a beautiful mixture of meditation and dancing – one that changes my body, mind, and heart.
Home     Midlothian VA and now Amherst NH
Favorite word     Love 
What inspires me     Silence, the stars, poetry, and children.
Training      Live Love Teach – Level One & Level Two with Philip Urso and Renee Deslaurier; workshops with Coeli Marsh; RYT  200
---
Deb Balise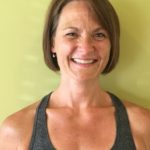 I have worked in the veterinary  business for 16 years with a special interest in dog behavior.  I was introduced to yoga about 14 years ago when a co-worker talked me into taking a 6 week Pilates course.  The yoga studio was a place I felt I could truly be myself for the first time without judgement.  It allowed me little by little to trust my intuition and grow from a place of empowerment.
What I love      Summer, hiking, biking, lazy nights at home with a good book, snowstorms, cross country skiing, watching people start their journey into yoga, watching an experienced yogi practice, leading a big, powerful hot yoga class
Why power yoga     The vitality that is created as a  result of building mental and physical strength, the peace that I get from learning how to find stillness in an intense practice.
Home      Born and raised in Redmond, Washington; I moved to NH in 1998 and lived in Windham for 16 years before moving to Temple, where I would be happy to stay forever.
Favorite word     Serendipity
What inspires me       A really well written book, poetry, music, watching anybody proficient in their art share their talent, hiking the mountains of NH in the fall, the leaders in the Baptiste community, taking a well instructed power yoga class
Training       Level One with Baron Baptiste,  Level Two with Paige Elenson, Art of Assisting, workshops with Gregor Singleton, Rolf Gates and Coeli Marsh; RYT 200
---
Genevieve Austin Hoellrich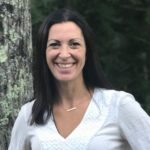 I  began practicing yoga over ten years ago in Montreal Canada as a powerful method of healing on an emotional, mental and physical level. After several years of consistent and needed yoga practice, I felt inspired to become a certified yoga instructor and share my love and belief in the benefits of yoga. Yoga has completely transformed my life; it has given me my mat; a place to come to laugh, to cry, to love, to grieve and most of all a place to feel complete gratitude.
What I love     My family, yoga, being outside, trying new things, music, books, food, wine and the sun on my face.
Why power yoga     In such a powerful practice I feel light. Power yoga constantly challenges me, creating this need to learn more, try new things and just be amazed by what the body and mind can do when connected with breath. When I get on my mat I feel "home" and at peace.
Home     I grew up in Great Village Nova Scotia Canada  (a tiny town on the Bay of Fundy).  Now Bedford NH is my home.
Favorite word    Explore
What inspires me     Strong, honest, compassionate, kind people who are willing to to take risks and invest in themselves.
Training    200 hr YogaSource Los Gatos with Linda McGrath; 200 hr Core Power Yoga; 20 hr immersion with Maty Ezraty; workshops with Coeli Marsh and Brandon Compagnone, Prenatal & Kids Yoga Training.  RYT 200
---
Sarah Parris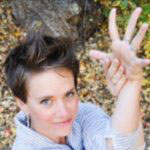 Yoga found me, and for that I could not be more grateful. Growing up, I did not have the greatest connection with my physical body. Through yoga I have become reacquainted with how amazing it can feel to move and breath. I am a mother of two beautiful children – I use yoga to help keep my center in the midst of the chaos that is parenting. I love that yoga is a practice – we are not required to have it all figured out, only that we show up – this carries through on and off of the mat.
What I love     I am a lover of life, my family and learning. I love exploring, trying new things and being outside.
Why power yoga     I had been told for years that I had exercise induced asthma (EIA), and that was the reason that I could not breathe through a Zumba, kickboxing, or any other cardio induced style of class. In reality I never had asthma, I had actually never learned how to breathe – deep, full, open powerful breath. Power yoga has shown me that I am stronger than I ever knew, that I can do hard things, and that I have support to attain my dreams – whatever they may be.
Home      I grew up in a small town in Idaho called Twin Falls. It is famous for Evil Knievil trying to cross the mile-wide chasm of the Snake River Canyon in the 70's…on a motorcycle. He didn't quite make it – but survived.  Now Bedford, NH is my home.
Favorite word     This is hard! I'm going to have to go with EASE-ABILITY. My husband tells me that I made up this word. I think that the Webster's dictionary just hasn't added it yet. Try it out! There are so many uses for it!
What inspires me       People. People going after their dreams and supporting other people with their dreams.
Training     Workshops with Brandon Compagnone & Coeli Marsh; Salt Lake Power Yoga, RYT  200; Centered City Yoga,  500 HR
---
Heidi Griffiths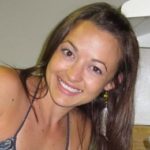 I've always loved being physically active, adventurous, and inquisitive. When I started practicing yoga consistently it felt like I had found my home. Yoga has given me a new destination, to look within, and helps me be more kind, forgiving, strong, and honest with myself and those around me. I'm eternally grateful for my practice and those who've shared their practice and teachings with me.
What I love     Yoga & Ayurveda, spending time with family & friends, my dog Neko, being in nature, being warm, new experiences, reading, learning, art, music, traveling, cooking, baking, puzzles, movies.
Why power yoga     I love the heat and to challenge myself to move forward when things get hard, while finding ease within the struggle. Power yoga calls to me because it continually teaches how to become a better version of myself each day.
Home     I was born in Peterborough, NH, and lived in Wilton, NH until I was 5. I have been living outside Boston, MA for the last 10 years, but just moved back to NH in 2017. I love being closer to my family now!
Favorite word    Peace
What inspires me     Being alive
Training    YogaWorks Teacher Training with Natasha Rizopoulos; Flow & Grow Kids Yoga Teacher Training with Lara Hocheiser; Veterans Yoga Project, Mindful Resilience Training with Dan Libby; Yoga2Life Mentor Coach Training with Carrie Martello; Art of Alignment & Assisting Workshop with Chanel Luck; Backbends: Free your Spine Workshop with Ana Forest, RYT 200.
---
Jessica Softcheck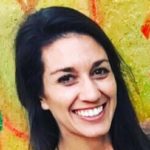 I am a mother to a firecracker toddler, wife to a football coach & constant student of life.  I moved from my home state of North Carolina in 2012 & found yoga when I was looking for community.  Yoga has given me a space to be just who I am, whether as a student of teaching or on my mat.  My yoga practice has created mindfulness in my life, patience with myself & others & a boldness to always try new things!
What I love   Family time, traveling, surfing, a salty beach day & a good cup of coffee!
Why power yoga    Power Yoga is a constant challenge for me. Each day feels different in my body & is an opportunity to explore what is possible. It is bold & simple at the same time, a perfect balance.
Home     I grew up in North Carolina & have lived in 5 states in the last 7 years! Bedford is home for now, but I have quickly learned that "home" really is wherever my little family is.
Favorite word    Possibility
What inspires me    I'm inspired when people break the mold & bravely go after their dreams & goals!
Training   Practice Yoga Dayton, Art of Assisting, RYT 200
---
Shawn Pate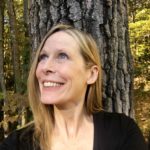 My husband, Andrew, introduced me to yoga as a way to counteract the effects of running.  Before I knew it, I was asking for books to deepen my understanding, taking workshops, enrolling in 40 day programs and meditating daily.  I am still baffled at how completely I have become consumed by the gift of yoga in my life.
What I love   Family.  Blizzards.  Roaring fires in the fireplace on Sunday afternoons in the Fall.  And the woods… always the woods.
Why power yoga    In power yoga I find the perfect challenge of strength and stillness. 
Home     I grew up in upstate NY, or as people from the city call it, "Canada" – although I was just north of Albany!  NH is now my home and I love the farmland and proximity to the mountains, the coast, and Boston.
Favorite word    Radiance
What inspires me   Women lifting other women.
Training    YogaNH, Workshop with Coeli Marsh, RYT 200
---
Ariana Pinette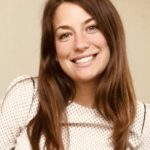 I discovered yoga in college and found it helped me develop confidence, peace of mind, and a consistent practice I could rely on when everything else was changing.  Not only did yoga help me embody greater emotional and physical strength, it also became a refuge, teaching self-acceptance, gratitude and service. After finding the yoga practice and community to be a source of empowerment in my own life, I was inspired to complete teacher training so I could share the practice with others.
What I love    Spending time with family and friends, sitting by the fire with a book, drawing, walking by the ocean, sunsets, running, cafés and coffee, yoga and community.
Why power yoga    I like the intensity of power yoga – it brings me to the edge – and going through a practice that includes heat and exertion helps me feel transformed in body and mind.
Home     I grew up in Southern New Hampshire, and after living in a number of places, have returned home.
Favorite word    Wonder
What inspires me   Kindness
Training    3 Bridges Yoga, RYT 200; Veterans Yoga Project, Mindfulness Resilience Training, with Brianna Renner; Workshop with Coeli Marsh; Boston Yoga School 500-hour with Ame Wren and Daniel Max
---
Julie Devine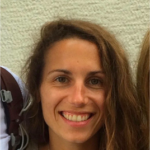 Yoga found me when I needed it the most. I had been relying heavily on running as an escape our an outlet, but what I was really searching for was a mind body connection. I started practicing heavily, and never looked back. Yoga has allowed me to feel. To connect with myself, with a community and with the universe in a way that I didn't think was possible.
 What I love     The ocean, the mountains, yoga, skiing, long walks in the woods, painting/creating and spending time with the people that I love.
Why power yoga      Power yoga is where I found myself. It teaches me to be brave in the face of challenge. To open and unfold, the balance of effort and ease. To breathe and know that I am safe, right where I am.
Home      I grew up in Manchester, NH, went to school in Vermont, lived in Colorado for 6 years, Seattle for 6 months and then came back to Manchester in 2016. Home to me is more of a feeling than an actual place.
Favorite word    Wild
What inspires me     Nature, color, art, vibrancy, movement
Training      Shakti Flow Yoga Teacher training and Sadhana Immersion, At Om Yoga; workshop with Coeli Marsh; RYT 200