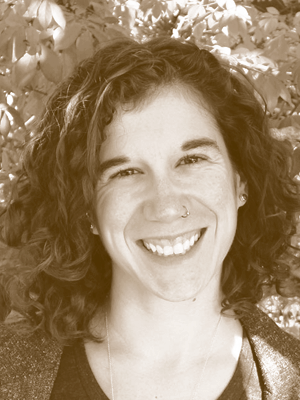 Amy Tetreault
I'm a thirtysomething marketing/development professional whose daily work involves cultivating relationships with partners for my non-profit organization. In my free time (outside the office and the yoga studio), I can generally be found running the local trails with my sweet pup, adventuring around the country with my husband, or relaxing with a good book on my porch. Without yoga, I simply couldn't tackle all these other aspects of my life.
What I love Trail running in the early morning hours. Podcasts. Laughing so hard with a friend that it hurts. Strong coffee. Exploring and in new places.
Why power yoga Power yoga is more than a practice that takes place on my mat. It bleeds into the rest of my life and, quite simply, helps shape me (over and over) into the person I want to be.
Home Although originally from Massachusetts (and after a few years of bouncing around New England), I now call Newmarket home.
Favorite word Change.
What inspires me Authenticity inspires me. It can be challenging to find your own voice and style sometimes. I am endlessly inspired by those people who let their own selves shine through and are unapologetically and authentically themselves, always.
Training Exeter Power Yoga and Healing Center, RYT 200