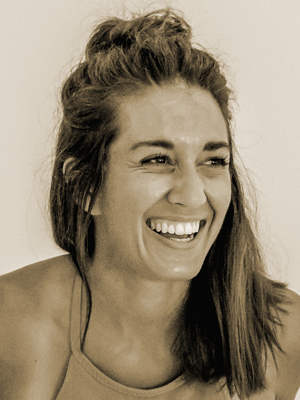 Jessica Softcheck
I am a mother to a firecracker toddler, wife to a football coach & constant student of life. I moved from my home state of North Carolina in 2012 & found yoga when I was looking for community. Yoga has given me a space to be just who I am, whether as a student of teaching or on my mat. My yoga practice has created mindfulness in my life, patience with myself & others & a boldness to always try new things!
What I love Family time, traveling, surfing, a salty beach day & a good cup of coffee!
Why power yoga Power Yoga is a constant challenge for me. Each day feels different in my body & is an opportunity to explore what is possible. It is bold & simple at the same time, a perfect balance.
Home I grew up in North Carolina & have lived in 5 states in the last 7 years! Bedford is home for now, but I have quickly learned that "home" really is wherever my little family is.
Favorite word Possibility
What inspires me I'm inspired when people break the mold & bravely go after their dreams & goals!
Training Practice Yoga Dayton, Art of Assisting, RYT 200